Von Tasz Shepherds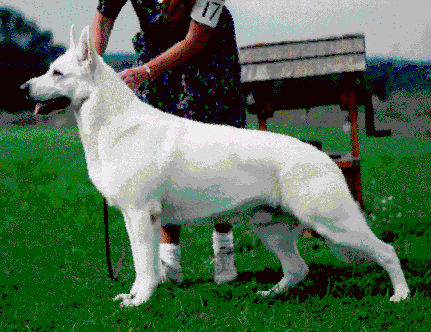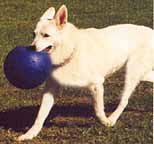 Notably, Moses sired many top winning offspring including Oscar, Angus, and Luger!

Pictured below at 12 years old!
"MOSES"
August 1987 - January 2002


BISS WGSDCI CH
MOSES LACSAR VON TASZ, CDX, TD, TT, Can.CD, CGC, OFA (H&E)

Moses represents a celebration of life to the fullest! He was a Top Ranked Best Of Breed Winner 1989-1993. In Canada, he was WSCC Speciality Best of Breed winner 4 consecutive years (1989-1992). His conformation record also includes multiple Group 1 & 2 placements. The secret to his success? Besides his balanced, fluid movement, he was loaded with attitude and loved to please. These qualities also enabled him to capture obedience placements including "High Scoring Dog in Trial With a Tracking Titile".

March 5, 2003 "Reminiscing":

One of Moses' daily chores was to gather the dog bowls after every meal. I don't recall ever teaching him to do this, he just started doing it! (I have recently learned that his son, Luger, does the same thing!) One of Moses' favorite toys in the whole world was his Kong toy. He would carry it everywhere! If the Kong wasn't available, he'd grab something else. Moses represents a true "celebration of life", enjoying over 14 years. He is in my thoughts every day and I miss him dearly.