Von Tasz Shepherds
** Polo x Heidi **


Puppies Born October 2003!


3 Sable females and 1 Sable male
1 Black & Tan/Silver female and 2 Black & Tan/Silver males
If you are looking for an exceptional family companion, an obedience or perfomance prospect, a show prospect, or a stud dog or brood bitch to enhance your breeding program, this combination just may be your answer.

These pups have the benefits of the "Neurological Stimulation" Program!

"HEIDI"

Heidi has a very impressive pedigree.
Both Working and Performance dogs are throughout. (More Info below!)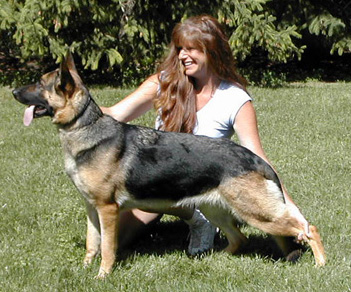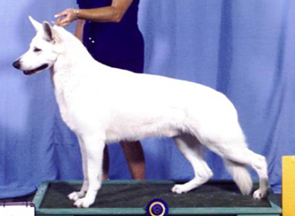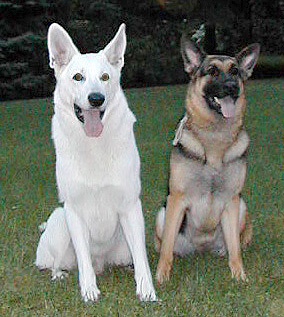 =============================================================================
Heidi is a ball-crazy, high-driven, snuggle-bunny (loves to give kisses) from working lines. Heidi has used her working ability and wonderful temperment to become a registered working Therapy Dog. She delights those that are institutionalized and are unable to see and pet a dog due to their personal and health circumstances. Heidi's service to the community must run in the genes since her grandsire served the community also as a police dog: Orthos vom Tiekerhook was 11 times Schutzhund3, IPO3, 11 times DPO2, WPO and was the 1991 and 1992 NorthAmerican Police Dog Champion, 1993 North American Police Dog Runner Up and the 1991 Schutzhund Nationals Police Dog Runner Up. Behind Orthos is a solid Schutzhund pedigree.